Webcam Perth - Views of the ocean base Mandurah
See on webcam Views of the ocean base Mandurah and watch the weather in Perth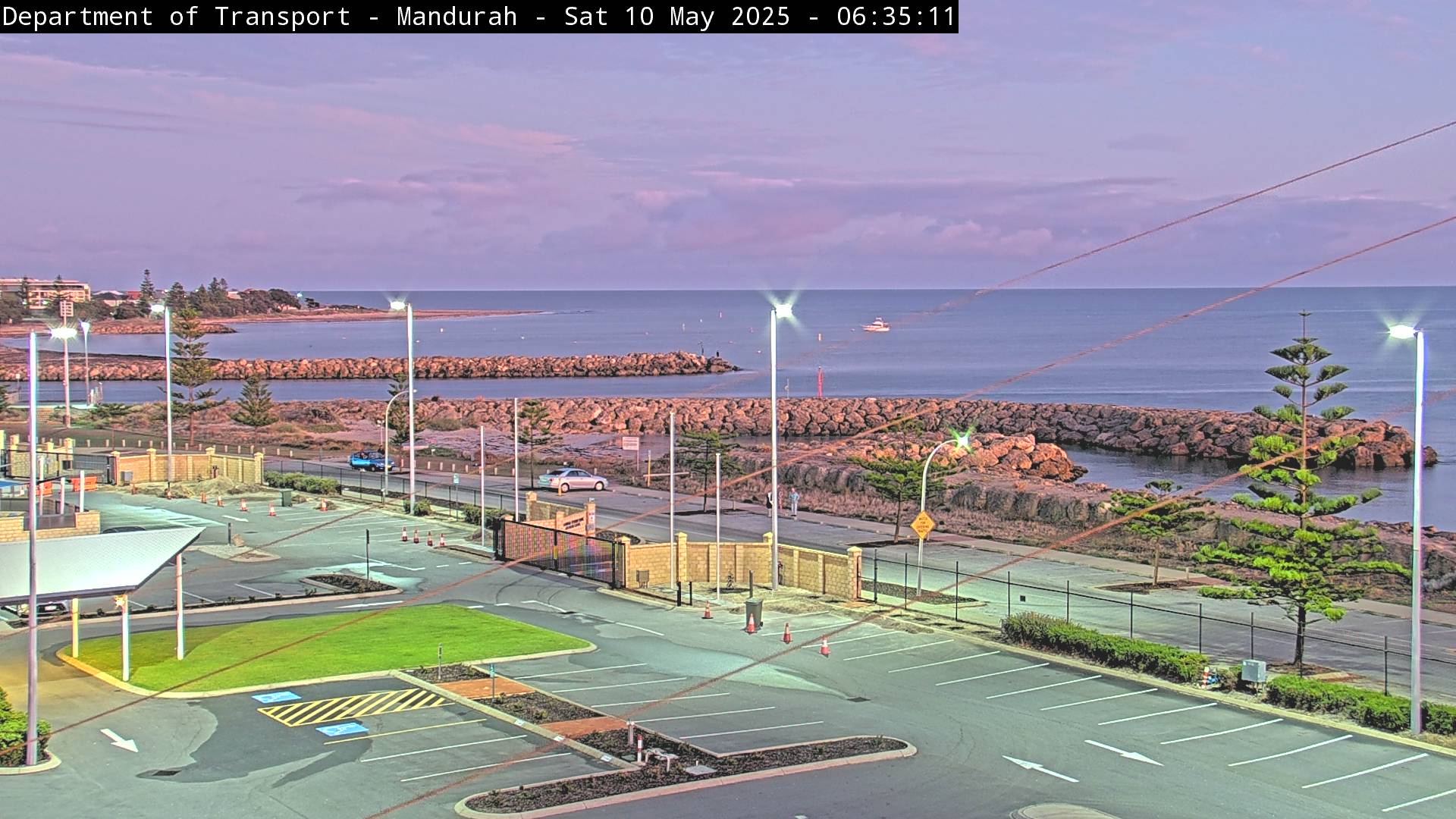 About webcam "Views of the ocean base Mandurah" in Perth
Mandurah is a coastal city in Western Australia, located about 72 km (45 miles) south of the state capital, Perth. It is the second largest city in the state, whose population is ahead of the population of Bunbury. Mandurah is the central business district, the city takes its name from the word, meaning "meeting place" or "trading place". The urban site for Mandurah was laid in 1831, two years after the establishment of the colony on the Swan River. It attracted a few people before the post-war boom of the 1950s and 1960s, it was something more than a small fishing village. In the past few decades, Mandura's reputation has been built around boats and fishing. Today the city attracts a large number of pensioners, especially in the south of the city. Along with four other areas of local self-government (Boddington, Murray, Serpentine-Jarraddale and Varuna) the city of Mandur is part of the wider Pyl region. Mandura is sometimes grouped together with Perth for statistical purposes, especially since the expansion of the Quinnan road and the completion of the Mandura railroad in the late 2000s, these two cities now form objects along the Indian Ocean coast, although the Perth metropolitan area officially ends at Singleton. Here is the oceanic base, the view of the Mandurah oceanic base opens through the lens of the web camera installed there. The shooting quality is excellent, the video is available in real time.
Share webcam Views of the ocean base Mandurah with your friends in social networks
Leave your comments and report bugs
We want you to help us become even better. Leave your comments and feedback, suggestions and ideas will be very grateful.
Most popular webcams in Perth