Webcam Mexico - Monument to the Mexican Revolution
See on webcam Monument to the Mexican Revolution and watch the weather in Mexico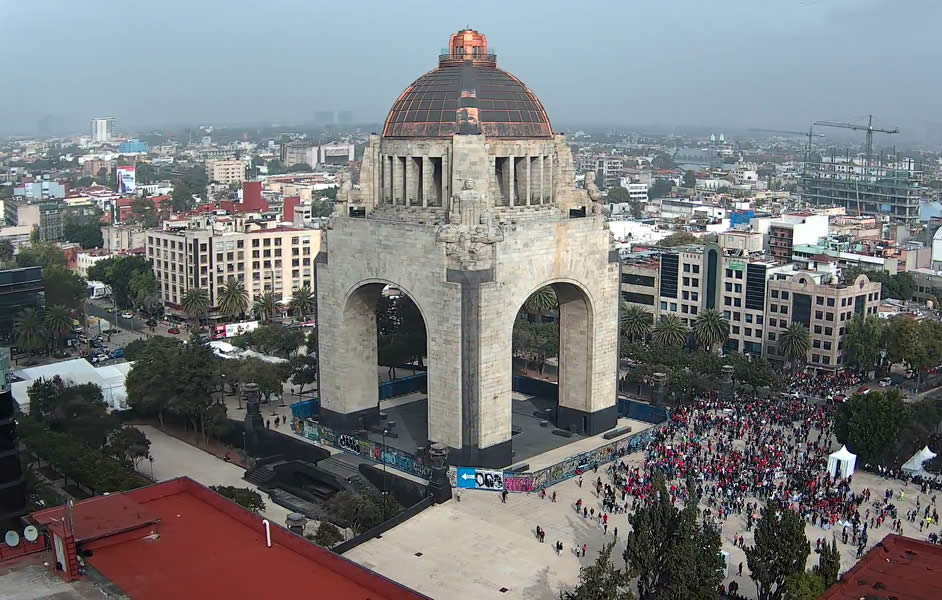 About webcam "Monument to the Mexican Revolution" in Mexico
Revolution Monument in Mexico City was built between 1932 and 1938 and was intended as a legislative palace of President Porfirio Diaz. But the president was overthrown in the revolution and construction of the monument, it was decided to do. The architecture of the monument was designed by Carlos Obregon Santachila Mexican style of socialist realism. The monument is the mausoleum of the important leaders of the revolution, such as Francisco Madero, Venustiano Carranza, Francisco "Pancho" Villa, Plutarco Elias Calles and Lazaro Cardenas. Under the monument is a museum dedicated to the Mexican Revolution.
Share webcam Monument to the Mexican Revolution with your friends in social networks
Leave your comments and report bugs
We want you to help us become even better. Leave your comments and feedback, suggestions and ideas will be very grateful.
Most popular webcams in Mexico