Webcam Klagenfurt am Wörthersee - Central square
See on webcam Central square and watch the weather in Klagenfurt am Wörthersee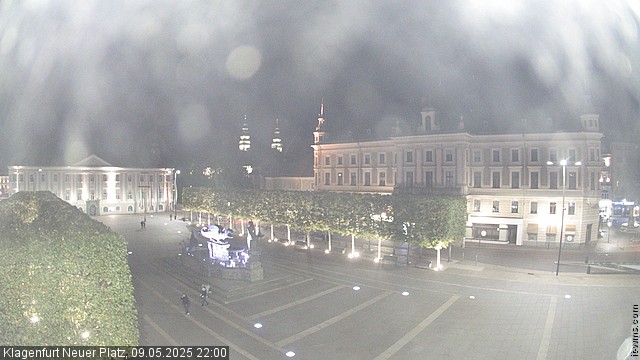 About webcam "Central square" in Klagenfurt am Wörthersee
Most tourists head to Austria to ski resorts, it is famous for the country and that the tourist business the emphasis here is most entrepreneurs. Do in comfort, staffing and equipment of the Austrian resorts can compete with the most famous ski slopes in the country. But come here not only to practice winter sports, but also for a cultural holiday in the cities of Austria. If early to make the journey it was necessary to buy a ticket, find the time today to get acquainted with some sights of cities around the world without leaving home. thanks to the opportunities opened to mankind Webcams, travel the world became easier and more economical. The webcam, mounted in front the Central square in the Austrian city of Klagenfurt am Wörthersee, to evaluate the facility while in any country of the world. The device takes a picture of the clock, enough to have a connection to the Internet to enjoy the opening show. The frame gets not only the square itself, but also to her driveway, sidewalk trails, and administrative buildings. In the night time would be difficult to see anything in detail, but only because the available light sources is not enough contrast for lighting all areas. During the day you can enjoy study covered the camera area, the architecture of the buildings, the weather conditions in the country.
Share webcam Central square with your friends in social networks
Leave your comments and report bugs
We want you to help us become even better. Leave your comments and feedback, suggestions and ideas will be very grateful.
Most popular webcams in Klagenfurt am Wörthersee