Webcam Oberstdorf - Panoramic view from the top of the mountain, Salobir
See on webcam Panoramic view from the top of the mountain, Salobir and watch the weather in Oberstdorf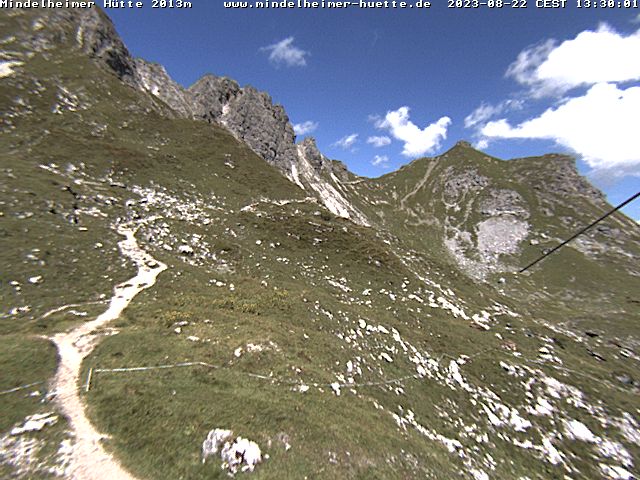 About webcam "Panoramic view from the top of the mountain, Salobir" in Oberstdorf
Oberstdorf is a municipality, a ski and pedestrian town in the south-west of Germany, located in the Allgäu region of the Bavarian Alps. Oberstdorf is one of the highest market cities in Germany. The southernmost point in Germany is located in the municipality. In the center of Oberstdorf there is a church, whose high spire serves as a guide for navigating the city. The summits of Nebelhorn and Fellhorn provide stunning panoramic views of the Alps. Nebelhorn can be reached with a large cable car. Visitors can ride a unique diagonal elevator on top of the Heyni-Klopfer-Skiflughansee. The Alhama Alps in the Oberstdorf area reach heights of more than 2,600 meters and belong to the Northern limestone Alps. The most famous peaks in Oberstdorf: Felhorn 2,038 m, Himmelschrofen 1,791 m, Nebelhorn 2,224 m (with cable car), Rubihorn 1,957 m (local mountain), Schattenberg 1,845 m (on the same ski course). You can see the panoramic view from the top of the Zalober mountain through the lens of the web camera installed there. online broadcast is fed into the network in real time.
Share webcam Panoramic view from the top of the mountain, Salobir with your friends in social networks
Leave your comments and report bugs
We want you to help us become even better. Leave your comments and feedback, suggestions and ideas will be very grateful.
Most popular webcams in Oberstdorf