Webcam Cologne - Roman Catholic Gothic Cathedral
See on webcam Roman Catholic Gothic Cathedral and watch the weather in Cologne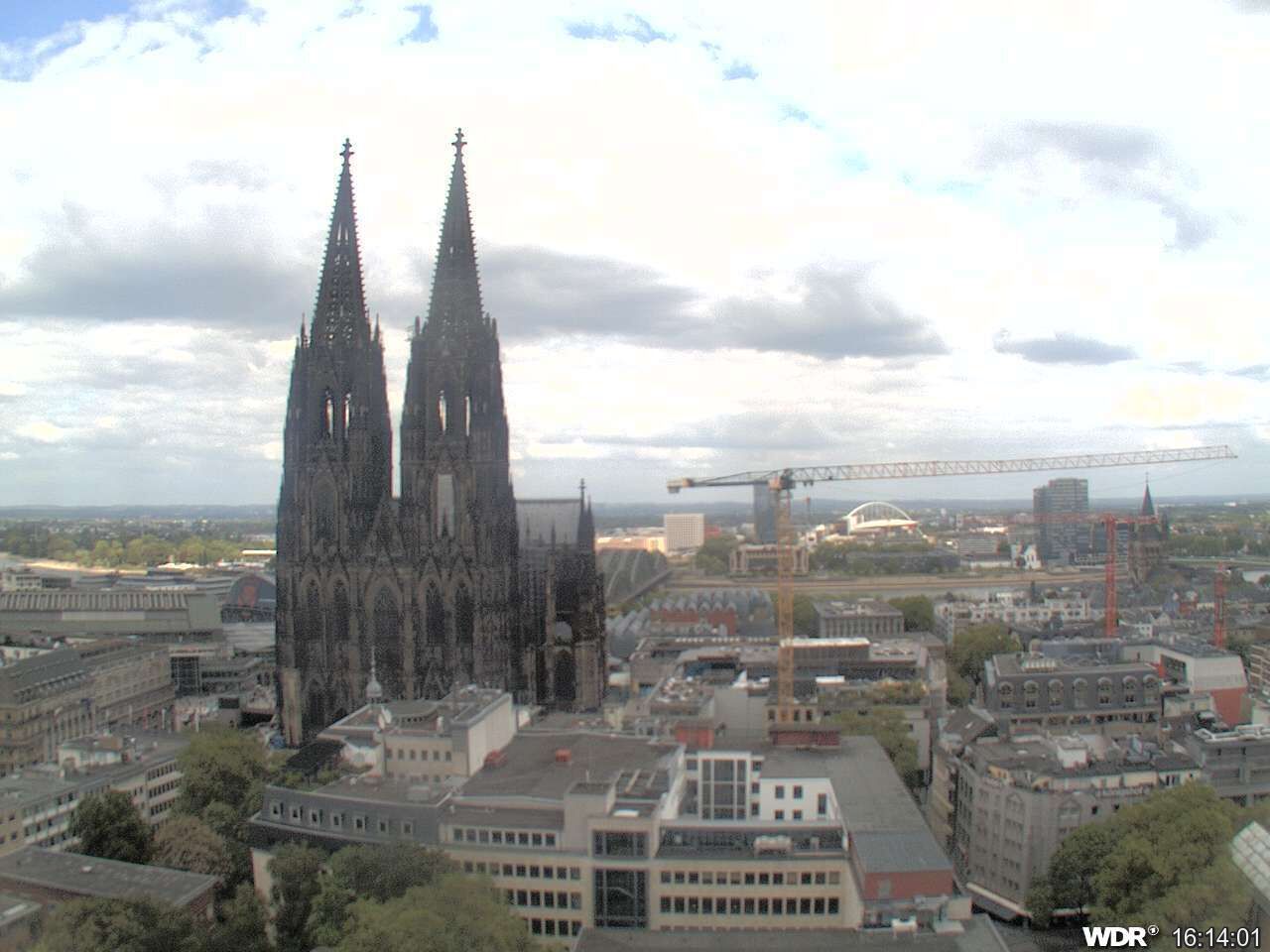 About webcam "Roman Catholic Gothic Cathedral" in Cologne
In each country, the architecture of the buildings has its own personality, and this applies to Germany, where he used to build the structure in the Gothic style. Cologne was located a Roman Catholic Gothic Cathedral, in which love coming tourists and to make unforgettable pictures. There is always a lot of people, particularly interested in architecture, people whose craft is somehow connected with the construction. The webcam, mounted in front of the object it completely covers. Visible not only doors, but also the peaks of the towers. The device operates around the clock, in real time, and that means you not only have operational information, but can observe the Cathedral throughout the day until the sun goes down. Because of the remoteness of the camera after sunset, the picture is fuzzy and dark, so it's best to turn on the stream, when the sun comes up. Such opportunities allow people in a short period of time to visit different countries and enjoy the views, which they could only dream of.
Share webcam Roman Catholic Gothic Cathedral with your friends in social networks
Leave your comments and report bugs
We want you to help us become even better. Leave your comments and feedback, suggestions and ideas will be very grateful.
Most popular webcams in Cologne
View list of webcams in the city
Cologne