Webcam Acapulco - Central Beach
See on webcam Central Beach and watch the weather in Acapulco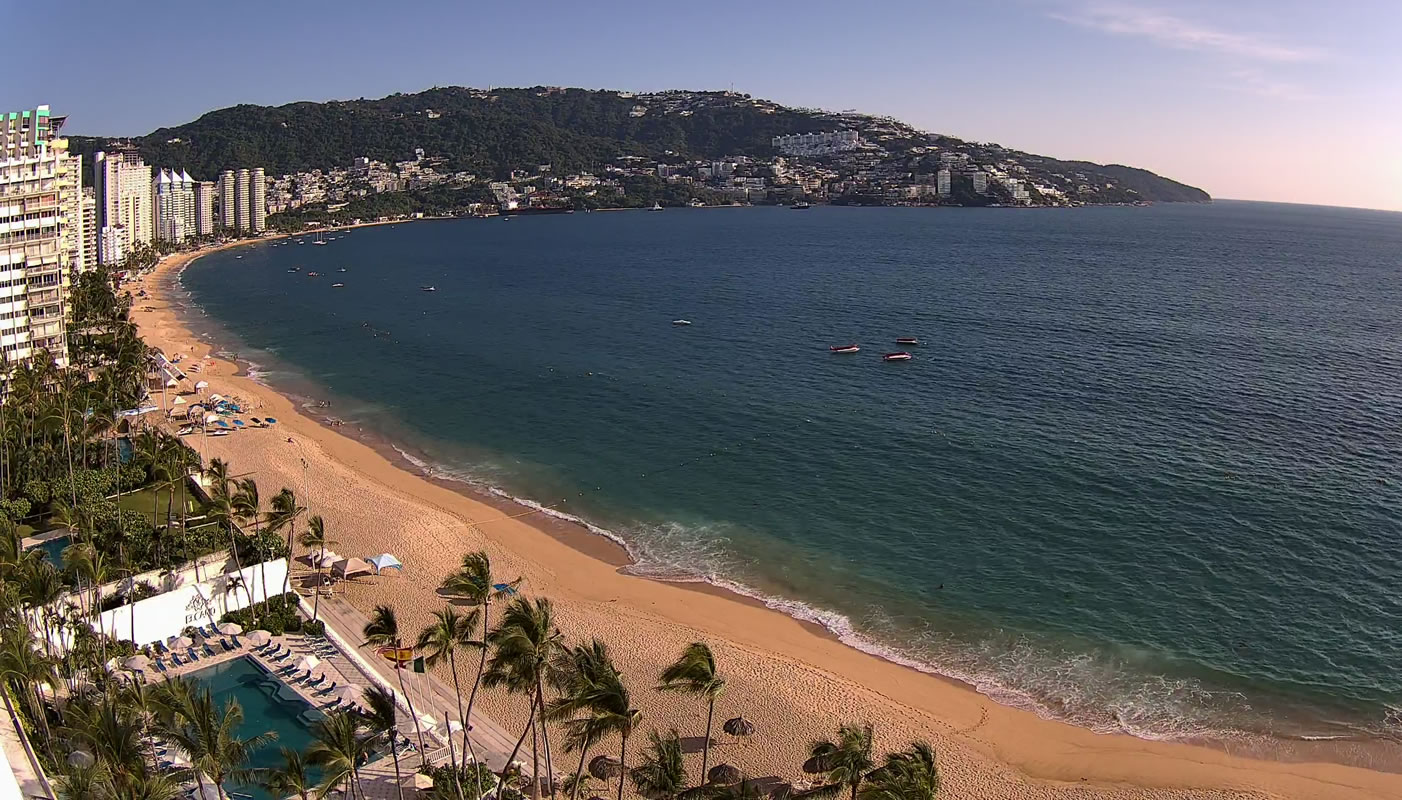 About webcam "Central Beach" in Acapulco
This is truly a fascinating place because in summer months the sea. The Central beach is an exceptional sandy beach with crystal clear water and truly a perfect landscape. Thanks to its strong winds, in July and August it becomes a place for recreation windsurfers and kitesurfers from all over the world, so in high season it boils active life and rest. This is a huge on the length of the object in whose territory during the beginning of the bathing season there are hundreds of people, including both locals and tourists alike. Most attracts tourists the opportunity to ride a surfboard, because we know that the presence of waves is not necessarily favorable space to practice water sports. In addition, the sand is pleased with its composition, no sharp rocks, reefs, gentle slope perfect for families with children. Near the beach there are shops rental equipment for diving and spearfishing, also, there are restaurants and cafes able to surprise you with the delights of Mexican cuisine. If you want the first person to see the beach before purchasing the ticket, the stream is installed, then the web camera is the perfect tool for this. The device perfectly captures the coastline, demonstrates the advantages of the Central beach. The picture is served to the Internet in free access, is sufficient to highlight a few free minutes to see what offers you Mexico. The webcam works in real time, you can easily see how the weather changes at the beach which the intensity of the storms there. After sunset, the photo quality deteriorates, but because the device is not designed for night shooting on the beach, and there's no lights on in the rest of the time you can admire the nature of these places.
Share webcam Central Beach with your friends in social networks
Leave your comments and report bugs
We want you to help us become even better. Leave your comments and feedback, suggestions and ideas will be very grateful.
Most popular webcams in Acapulco