Webcam Acapulco - Beautiful yachts in the harbour
See on webcam Beautiful yachts in the harbour and watch the weather in Acapulco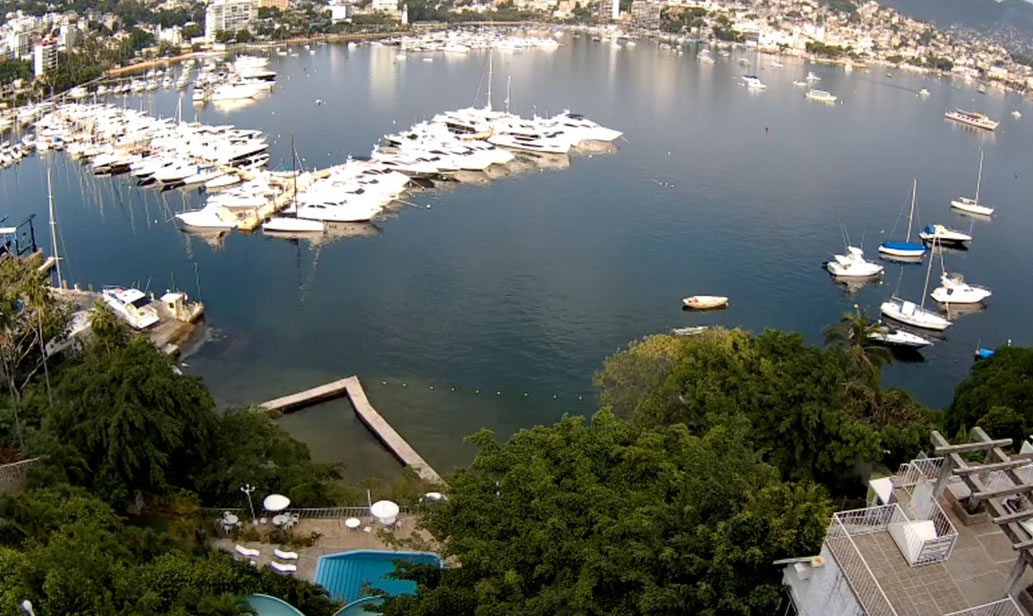 About webcam "Beautiful yachts in the harbour" in Acapulco
Acapulco is not just a city, it is the main entertainment centre of Mexico, where every year come from different countries thousands of tourists for recreation, Dating. Here is everything that will make you feel in Paradise, namely, clear turquoise water, sandy beaches with good infrastructure, malls, restaurants with Mexican cuisine, water sports and so on. Every company and every family will find something to do, what is good about Acapulco, it's the fact that there will not be bored. The very nature diligently worked on the nature in this area, next to the mountains is situated bays, tropical jungle, which is a small Paradise on earth right next to man city. Besides all mentioned, the city boasts of rich history, culture and nightlife. The city stretches along a picturesque Bay almost ten kilometers in the city there is a harbour for mooring private yachts, it is not surprising in most of these cities have their water transport is not a luxury but a necessity. Beautiful yacht in the harbour today to watch and personally, without buying a ticket to Mexico. Modern Webcams have been used as intermediaries for virtual travel around the world. One such device is located opposite the harbour and his shot misses the pier where yachts arrive, drop anchor and are as long as their owners get tired of the rest. The Harbor is quite large, if you look with camera, you will see that its territory is not easily fits up to ten, and sometimes more yachts. Webcam working around the clock in real time, all derived from the image information is reliable. The most colorful painting appear in front of the user during sunset, at this time, the sun causes the sea to play in a completely uncharacteristic colors. After sunset visible in the frame, only the lights from the yacht, but as a rule, few remain at sea all night, and if you do, try not to depart too far from the shore.
Share webcam Beautiful yachts in the harbour with your friends in social networks
Leave your comments and report bugs
We want you to help us become even better. Leave your comments and feedback, suggestions and ideas will be very grateful.
Most popular webcams in Acapulco