Webcam Playa del Carmen - Street view 5 - Avenue
See on webcam Street view 5 - Avenue and watch the weather in Playa del Carmen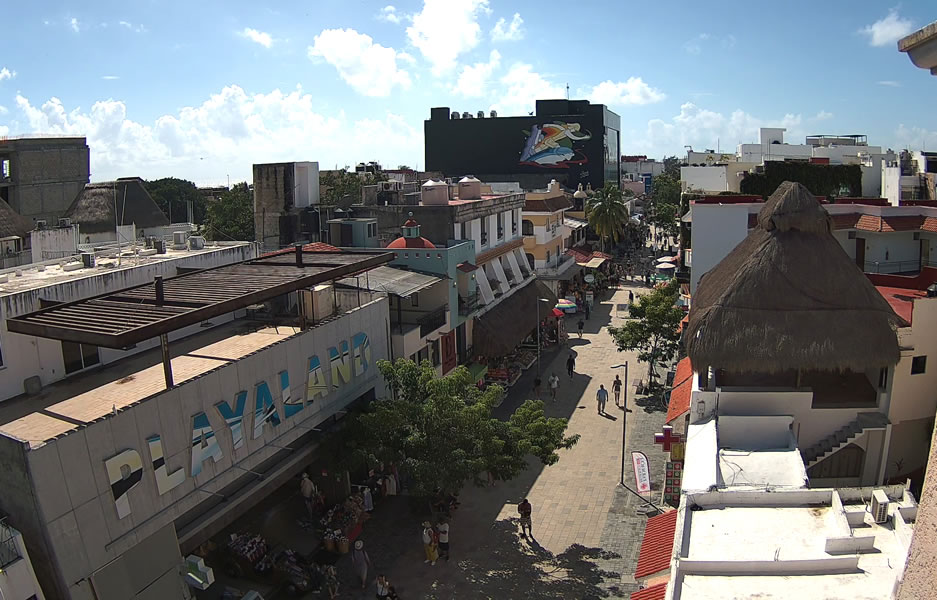 About webcam "Street view 5 - Avenue" in Playa del Carmen
If some tourists are attracted to Mexico beach vacation, while others tend to come here on major holidays to appreciate local flavor, stick to the customs of this country. Today it has become possible to see the interior of some cities, such as Playa del Carmen from your computer screen, simply connect it to the Internet. In this city there are many places where you had to see the tourist, but the street view 5th Avenue. What is notable about this area is the fact that the whole area is equipped to suit the needs and whims of vacationers. Along the street are cafes, restaurants, some just strolling enjoying the atmosphere of constant celebration. In my free time on 5th Avenue come local residents and visitors, despite the temperament of the Mexicans conflicts almost never happens, actually Mexico is pretty friendly to people of other nationalities, although there are rough parts of the city, but it's like everywhere else. The web camera installed on the street not only allows you to see what is happening in the city, but also to hear. The picture is available round the clock and this is one of those cases when, after the sunset stream is not getting worse, but on the contrary. Due to the huge number of lights, neon lights, signboards which lured tourists, all taking place in the city looks in different light. The recording quality is excellent, the picture is served in real time, it is a unique opportunity for you to see what night life in Mexico. The frame gets not only a road but also the surrounding buildings, it will be interesting to see architectural refinements, the location of major institutions.
Share webcam Street view 5 - Avenue with your friends in social networks
Leave your comments and report bugs
We want you to help us become even better. Leave your comments and feedback, suggestions and ideas will be very grateful.
Most popular webcams in Playa del Carmen