Webcam Guadalajara - Cathedral and Plaza de Armas
See on webcam Cathedral and Plaza de Armas and watch the weather in Guadalajara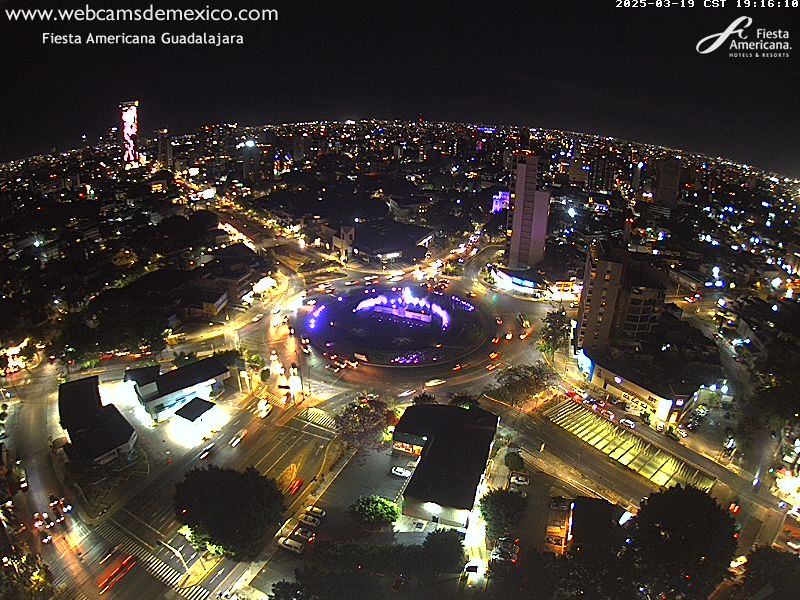 About webcam "Cathedral and Plaza de Armas" in Guadalajara
Cathedral - the most famous architectural structure of Guadalajara, the symbol of this beautiful city. Around the cathedral are four large areas in the form of a Latin cross. Construction of the cathedral began in 1561 and ended in 1618. The cathedral has an unusual facade - a mixture of baroque, neoclassical and Gothic. The main features are the beautiful church spiers. Plaza de Armas - the main square of the historic center of Guadalajara. In honor of the centennial of Mexican independence in 1910, the area was reconstructed and installed iron pavilion, a gift from President Porfirio Diaz. The pavilion-style "modern" in the background of the Council is the main decoration of the square.
Share webcam Cathedral and Plaza de Armas with your friends in social networks
Leave your comments and report bugs
We want you to help us become even better. Leave your comments and feedback, suggestions and ideas will be very grateful.
Most popular webcams in Guadalajara