Webcam Guadalajara - Panoramic view from a height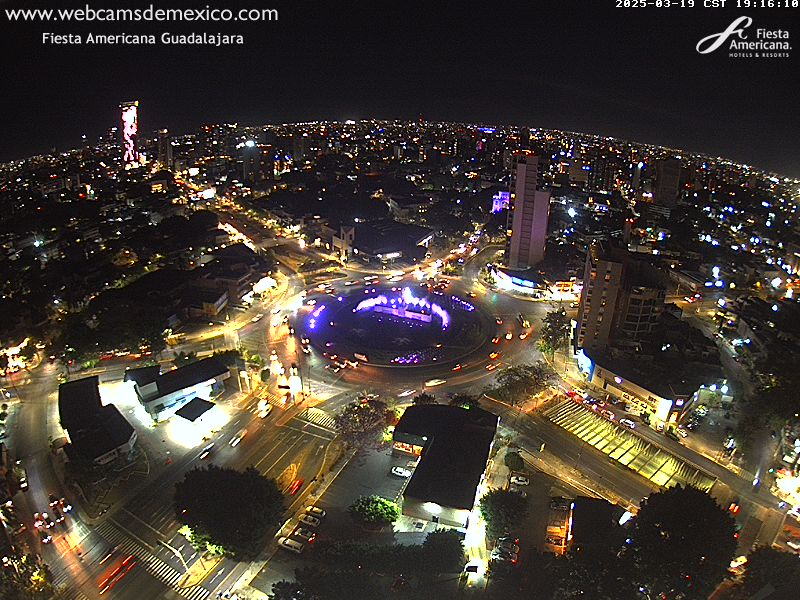 About webcam "Panoramic view from a height" in the city Guadalajara
Once in Mexico was organized in the colony, the Spaniards tried three times to settle in the area of Guadalajara, but the natives regularly raided their settlements, only the fourth attempt was successful, and it happened in 1542. If to speak about the importance of the town's name, translated into Russian language it means "valley of stones". Due to the fact that the city is well located, it began to develop rapidly and within twenty years after the establishment on its territory of the profits of government from the province of New Spain. Here is the second oldest University in Mexico, today the city is one of the resort centers where people come to enjoy a beach holiday. The big growth started after the territory of the city was a railway line that connected the sea-coast and the United States. From 1940 to 1980 they began actively to stay young villagers, since that time, there remained a tangible class and income difference between people, but this does not affect the quality of rest, on the contrary, the local authorities are doing everything possible to develop this type of business. Have the city and unpleasant history, as for example the explosion of benzingerode in ' 92, when the material damage amounted to a billion dollars, and the number of casualties was enormous. Since that time, all the bad was forgotten, the locals are happy to take in their wall tourists, for some of them it is their main income so they are doing everything possible for the improvement of the city. Today you can see panoramic views from the height without being in the city, it is enough to have a computer at hand and a good connection to the Internet. The webcam works in real time, the city that you see in the picture is a modern Guadalajara. Web camera broadcasts the picture of the clock, after dark, the view changes, instead of the classic architecture of Mexico before the eyes appear neon backlight, the light in the Windows of houses, headlights from cars.
Share webcam Panoramic view from a height with your friends in social networks
Leave your comments and report bugs
We want you to help us become even better. Leave your comments and feedback, suggestions and ideas will be very grateful.
Most popular webcams in Guadalajara